Chunhui Children is deeply appreciative of Hairy Crab Charities support of our work with children in need in China. Your partnership is vital to help us ensure that every child knows she is loved, knows her life matters and has a chance at a bright future.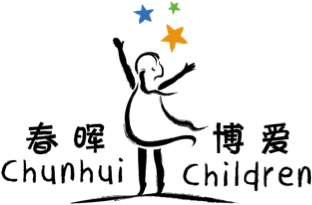 Hairy Crab Charities unrestricted funds provide vital support for our programs throughout China. To further highlight the impact you help us accomplish, we have prepared five Progress Reports describing the recent achievements of the preschoolers in Luoyang. Below we have also included a brief overview of our overall organizational achievements in 2014.
Chunhui Children Achievements in 2014
Today, Chunhui Children and its sister organization, Half the Sky Foundation, in partnership with government, operate education and enrichment programs for orphaned children from birth to adulthood in 52 cities across China. As a trusted partner in the Blue Sky Plan, a national initiative launched by former President Hu Jintao in 2006, to date we have established Model Children's Centers in 26 provinces and municipalities.
From its inception, it has been Half the Sky's goal to turn much of what it has learned and built over to the Chinese and become an organization primarily focused on training and mentoring. As our government partnership has evolved and deepened, that goal has become increasingly attainable, particularly through the Rainbow Program, which has made great strides in the past three years.
The first of its kind in China, the groundbreaking private/public/NGO Rainbow Program was launched on Children's Day 2011. Since then, the Rainbow Program has been driving systemic change in the child welfare sector by delivering the combined Half the Sky and government caregiver training curriculum to child welfare workers and administrators through a blend of initiatives which combine the best of direct in-person, hands-on training and a nationwide online learning platform connecting caregivers and administrators. As of yearend 2014, Half the Sky has provided direct Rainbow Program trainings (together with the Chinese government) for nearly 8,000 caregivers in 636 welfare institutions impacting over 39,000 children.
Jenny Bowen, Half the Sky's founder and CEO, chronicles her personal and professional journey to transform Chinese orphanages in her book, Wish You Happy Forever, which was released last spring. The ensuing book tour introduced our work to a whole new global audience and continues to shine a light on the children once, but no longer, forgotten by the Chinese government.
Highlighting the Luoyang Little Sisters Preschool Program
Our Luoyang Preschool Program currently serves 48 eager young learners; they are lovingly nurtured and taught by nine very special, qualified teachers. Chunhui-trained teachers use a unique and progressive curriculum, a blend of the Reggio Emilia approach with the best of Chinese methods designed to prepare children for local school but also to help develop the "whole child", to help little girls and boys attain the positive sense of self so often missing in institutionalized children.
To provide firsthand reporting on the remarkable milestones these children achieve every day in our Preschool in Luoyang, click to find five Progress Reports written by the preschool teachers.
In Closing
Chunhui Children is extremely grateful for Hairy Crab Charities' commitment to orphaned children in China. Thanks to your generous support, institutionalized children have been given the gift of a loving adult in their daily lives. With dedicated partners like you, we hope to continue to improve and innovate our programs and most importantly ensure that these children's futures shine brightly.