Dang XinHui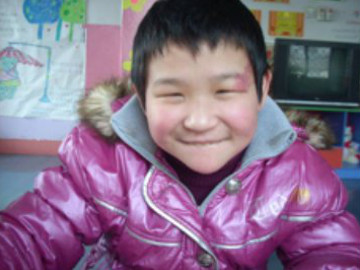 Dang Xinhui has changed at some extent this quarter. For example, we had a discussion about Spring Festival. We let them talk about what they have seen and eaten these days. Then I began to teach them symbolic animal of the birth year to make the discussion more vivid and more interesting.
"Teacher, I was born in the year of tiger." Dang Xinhui said.
"Oh, then you are the king of all animals, can you make a tiger with some materials?" I asked.
"I want to draw." she said after thinking for a while.
"Besides drawing, can you use some materials to make it?" I continued to ask. She looked at me and didn't know what to say.
"If I give you the materials we have collected, do you have some new thoughts?" I asked her.
"Oh, I know. I will use the peanut shell. It has the same color with a tiger." She answered happily.
"Oh, it is really a good idea and you are so clever," I cheered her up with my thumb up. She smiled happily and confidently.
She has improved a lot at thinking development, innovation ability and language through this kind of activities.
Dang XinYan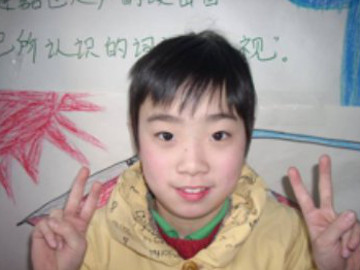 Dang Xinyan has changed at some extent this quarter.
She can speak out many numbers in order by using her knowledge when we are carrying on the activity of studying numbers. When I gave her some plasticine then, she was curious and didn't know how to joint the numbers with it. "Which number do you want to make it into?" I asked her. "I want to make 5," she said after thinking for a while. After she made it, I praise her: "you are so clever". "If I want to get 15, how can you make that?" I continued to ask. "I will join 1 with 5." she answered.
Dang Xinyan has improved a lot both her thinking development and recognition ability through these activities.
Dang QingQiu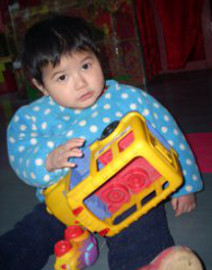 Dang Qingqiu begins to communicate with teachers and other children this quarter. When we gave them clamp to play, she didn't know how to play with it and just knocked the floor with it. Then I showed her how to pinch it again and again. She looks at me happily and dances. I put my finger in the mouth of the clamp and closed it. When she did that by imitating me, she took her finger out. May be the sting made her hurt and she didn't try to do that again.
Dang JianLei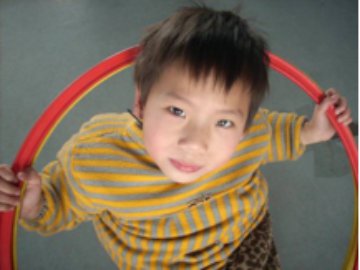 Dang Jianlei has improved at some extend at memory and thinking ability this quarter. When we taught the children to sing the children's song "spring is coming", according to their knowledge I introduced the song to them at first. Then I led them to recite it after me for a few times. Dang Jianlei was the first child that can recite it. "You are so clever, can you tell me how can you remember this so soon?" I asked. "I have seen the sallow and kite while playing outdoors and I like them very much." he answered.
I will continue to pay attention to him and help him learn more knowledge easily in the future.
Dang FuChao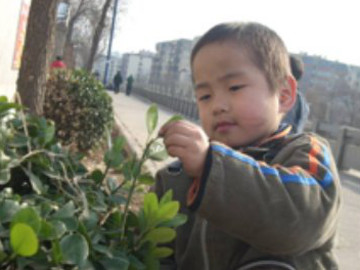 I find that Dang Fuchao has improved a lot at language this quarter. For example, when we went to the greenhouse and listened to the introduction of winter jasmine made by an aunt in the greenhouse. To give them more impressive feeling, we organized a discussion then.
"Children, which season will come, when the winter jasmine bloom listened by the aunt?" I asked.
"I know, I know. It is spring, it is spring." answered by Dang Fuchao.
"Yes, you are right, dear, but do you know why?"
"Because it is the earliest flower blooming in spring," he answered after a short thinking.
"Oh, you are so clever. I can see you have learned this by heart." I said.
Dang Fuchao has improved his language and enhanced his memory in this kind of discussion.