Your gifts make a difference! Here are a few of the amazing children who are receiving love and care through Half the Sky Foundation thanks to the generosity of Hairy Crab donors.
ZhiLian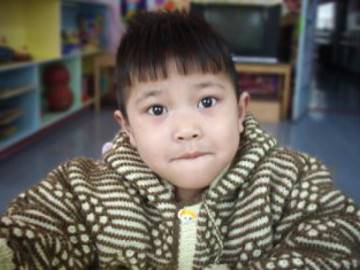 ZhiLian has just recently started to really express her own ideas. She used to be so silent and did not speak to the children or anyone. I realized that the most important thing was to establish a connection of trust and security, just like a parent-child relation. Gradually she started to smile more and started taking part in some activities. She is really starting to enjoy playing with other children.


QingQiu
I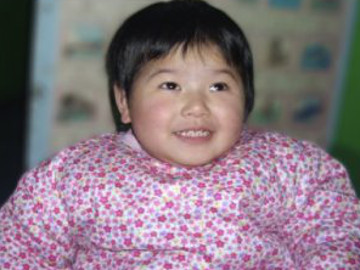 n the past three months QiuQiu gradually has more strength in her hand to grasp things. She is able to take part in more activities, like making things from boxes or newspaper. The children cheer for her and she also dances with joy and excitement. QiuQiu often hugs me tightly and clings to my body. She is very affectionate.



XinYan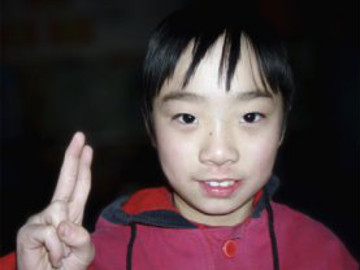 XinYan was in the greenhouse enjoying the flowers with the other children, but one of the children was picking the flowers and throwing them away. XinYan said, "You must respect flowers and plants. Do not pick them like that." She asked me: "Teacher how can we help the children know not to throw them away?" I told her a love for nature is great and praised her. She was very pleased and smiled. She seemed to know she had found the answer.
YuHai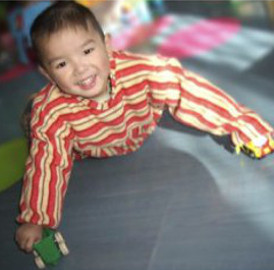 YuHai has changed a lot in the last quarter. He listens carefully to the teacher's instructions and takes part happily in the activities. Recently, he was making a collage with leaves and glue. He was very curious and asked the teacher if his hand would get stuck and if his clothes had glue on them. He wanted to test the adhesive on other things too, like his shoes. The teacher explained that the shoes were too heavy. He was fascinated with learning through this activity and we can see that his cognitive skills are increasing.


ZiQing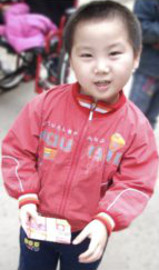 During this period, ZiQing made great progress cognitively. He drew a very elaborate picture of the greenhouse and flowers and tried to write something in characters, but he cannot write much yet. The teacher asked him what he was trying to write and he said: "We must not pick the flowers." He was showing his way to cherish the flowers and the plants. He was very excited and proud.