Day 1
Bruton/Crowe grabbed the first round lead with a blistering alternate shot 63 at Tianma. Mark McGrail fired the Crab's first ever ace as McGrail/Airdrie shot 66 to grab third one shot behind Keane/Dodds on 65. Alternate shot carnage was light this day with only Hagman/Blackwood shooting 78 to lose touch with a tightly bunched pack.

Martin Haschka took the Clam day with 45 points followed by Felipe Ordonez on 42. Veteran Mike Plaspohl took 3rd. China Jim set a Clam record low with 12 points.
After dining at Tianma, the field retired to an evening of light recreation at Lake Malaren.
Day 2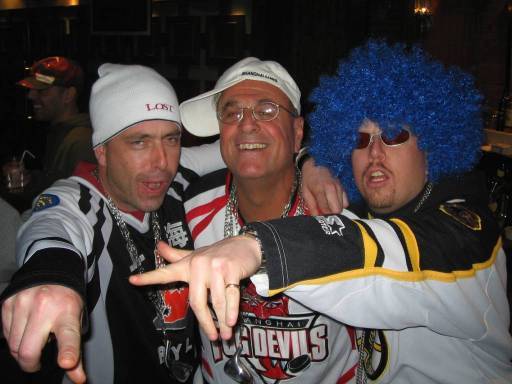 The Lake Malaren best ball ended with an unprecedented 4-way tie for the second round lead. Marsh/McCann, Keane/Dodds, McGrail/Airdrie and Bruton/Crowe all finished the day on 135. Beck/Varconie charged up the leaderboard with the day's low round of 64. The day ended with 10 teams within 4 shots of the lead setting up a Sunday shootout.
Martin Hashka led the Clams for the 2nd consecutive day with 47 points followed by Steve Parker on 44 and Phil Davis with 38.
Day 3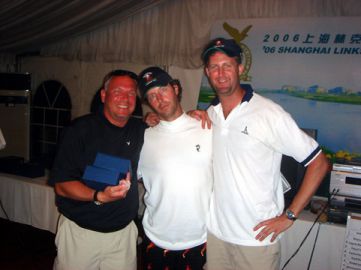 Cornelius/Caldwell emerged from the pack at Shanghai Links with an impressive -26 to earn the 2006 championship. Roy/Ryan came from way back with -24 to garner second. Marsh/McCann, Beck/Varconie, Keane/Dodds and McGrail/Airdire rounded out the teams in the money. Hagman/Blackwood completed a comprehensive wire to wire run to DFL.
A more positive wire to wire went to Martin Hashka who won the Clams for the third straight day and breezed to the Clam overall title. Phil Davis and Thomas Gramm rounded out the Clam overall podium.
The field toasted the winners in the Links tent and well into the evening at the Long Bar.