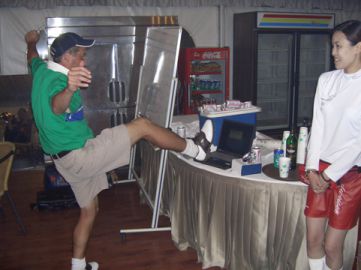 Personalized login accounts are now available to Hairy Crab players. Logging in gains access to numerous new Players Room features as well as access to bonus content spread thorughout the site.
If you've ever played in the Hairy Crab, you already have an accounts. Miscelleaneous invitees who've been entered in our database have accounts as well.
To Login, click the Login button in the menu bar. A cool new Login box should appear in the middle of the screen. Enter the last email address you used on a Hairy Crab entry. Your password is the same old Player's Room password we used on the old site.
Once you're logged in, we recommend clicking on Player's Room>>User Profile where you can change passwords and update your contact and other info.
If you're unable to successfully login, send an email to Webmaster Doddsie. He'll get you fixed up.