Brace yourselves. Per Karlsson aka. "The Swede" aka. "Noddy Nod," has challenged the entire field of the Hairy Crab Invitational to buckle up those belts, roll up those cuffs, and try to outdress him.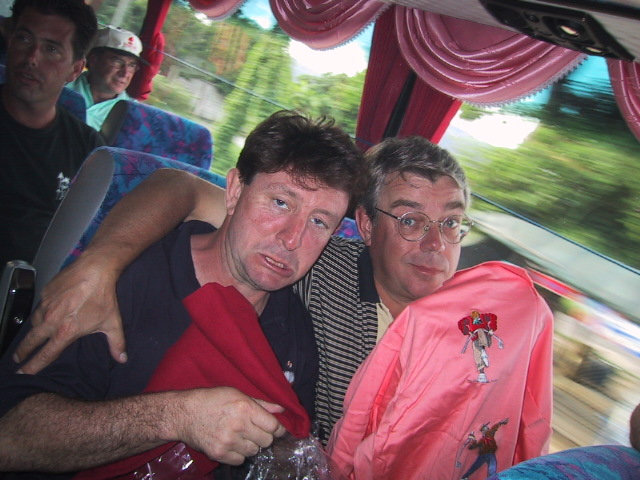 Noddy Nod is obviously taking his cues from neon pants Jesper Parnevik, rather than the rather conservative and straight-laced Nik "Sweetwater" Wallin and Ulf "Two Meter" Thalin, you know, respectable solid color pant wearers and occasional tax paying Swedish citizens.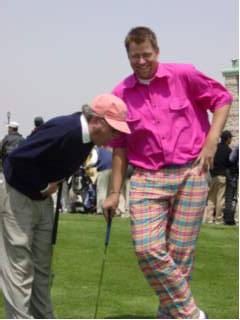 In fact, rumor has it that Nod has already hit all the silk curtain shops on Huai Hai Zhong Lu in search of the just the right pastel green with pink elephants to accent his ensemble, all of which raises these questions...

Can you wear brighter, wilder knickers than Noddy Nod?
Are you prepared for what new styles might appear at the alternate shot ?
Does anybody even care about this stuff other than one Swedish veteran of the 9-iron hammer toss?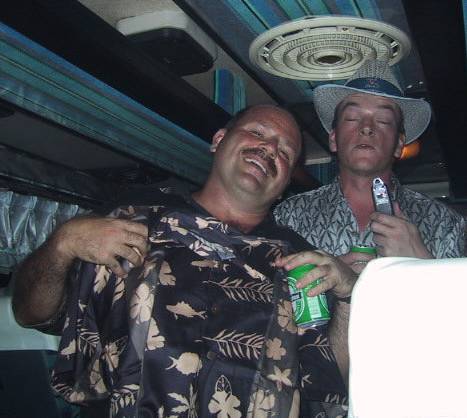 One thing is for sure -- you DO look better in purple plaid when you're wielding the extra long putter, regardless of whether or not those 2-footers actually hit the bottom of the cup.