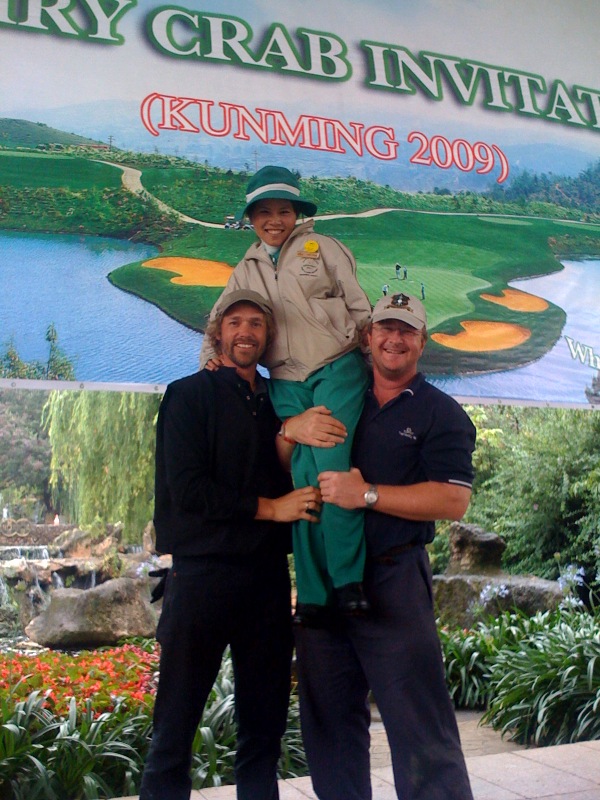 The team of Grant Horsfield and Nigel Papi shot a sterling alternate shot final round of net 66 on the Spring City Mountain Course to win the 10th annual Hairy Crab Invitational.  The champions finished three strokes clear of Mark McGrail and Jay Sorenson who shot a fine net 67 in the finale.
The potentially combustible team of Dave Dodds and Thomas Gramm matched the champions 66 to climb out of DFL and win the Loser's Bracket.  A possibly unprecedented first to worst performance was completed by defending champions Swampy Marsh and Rob Callaway who tied rookie Trevor Rosmarin and Alan Duffy for DFL honors.
Tourney photographer Andy Utiger emerged from a shallow but game field to take first in the Clam flight.  The impressive Shrimp resume of Duke Newcomb was further enhanced by winning the first ever Hairy Crab Idol video competition.