Been asking guys to write these for two decades, now it's my turn.
What to write about ?
It'd be tough to match the creativty of Don Vincenzo's two shrimp letters.
While "Obnoxious in Victory" is our rallying cry, I can't top Duke or Nigel in that department.
If we'd been writing DFL or Toilet Bowl Champ letters, I'd have lots of practice by now.
I could write about my partner Swampy's laser sharp irons carrying us to victory.
Or perhaps, how to manage a winning tourney when the Shrimp can only hit two clubs.
Clue: If you can only hit two, make it driver and putter. Let your Crab do the rest.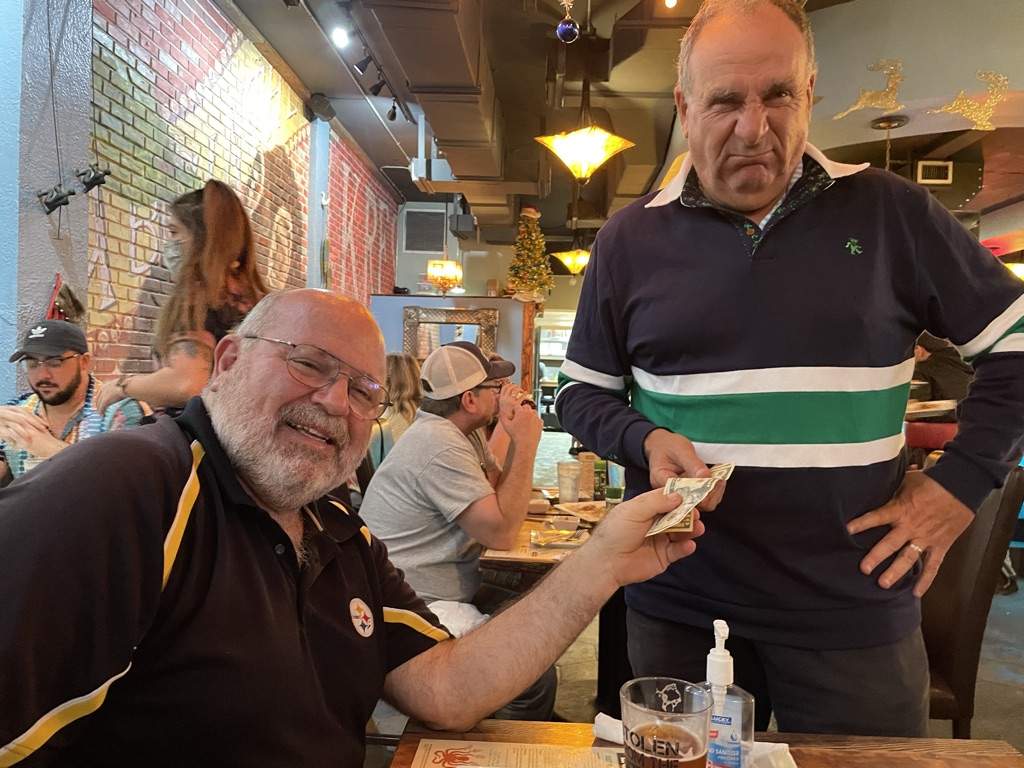 I could write about Joey always insisting on keeping Duke as a partner so that Swampy and I could hone our winning ways in regular matches against them.
How bout logging the most cumulative Crab miles only to finally win a home game ?
Travel Tip: Grab a layover massage at the Hong Kong airport lounge on the way home from Kunming.
Nah, I think I'll write about how great it was to have the gang back together again.
Hairy Crab week is always my favorite week of the year. A lot of life has passed since we were last together four years ago. This is a truly special group of guys. I missed this.
Stew, Has, Craig, Keelan, Chris, Mike, Paul, Pin & Ron...thanks so much for making the effort to travel to our fun little burg.
Dow, Ed, Jimmy, Jimmy & Warren....your appearances added greatly to the festivities.
Joey, Swamp, Brad & Stevie.....well done on the organizing.
Curt, Keelan, Kevin....you are great additions to our gang.
Winning is great but it pales to the good times had getting the band back together.
Looking forward to the next one. Love you guys.
Doddsie